Maelezo
Easy to use for beginner or pro synth players, you will be totally inspired by the sound and the presets when come the time to create or play music.
Future Music " (Uingereza) magazine kusema:
"Adventus kuangalia kama kitu unataka kupata kucheza mara moja."
cl
If you're looking for great leads, usafi, strings, basses, organs and pianos from a Softsynth, for live performance work or sequencing, look no further! VST plugins for quality sound recording and music making. For Trance, ngoma, Techno, House and many more music genre and styles.
Latest Adventus presets
Deadmau5 Strobe Made with Adventus vsti and FL Studio

9
arpeggiator - chorus bora
new phaser and ensemble fx
use less CPU

new flip-flop pan option

Phase Mod (instead of ring mod)
Filter respond to velocity (very cool)
X-knob,

modify resonance curve

.

turn left and the resonance decrease as the cutoff increase

.

Turn right and the resonance increase as the cutoff increase

.
6 Oscillators with Fat options.
Waveforms: Saw, Sine, Triangle, Pulse, Ramp, White Noise.
Portamento Controls.
Volume control, Fine-tune, Semi-tune, Pulse Width, Phase Modulation, Velocity and Velo to Filter sensitivity, Key follow, Key-Track.
6 Resonant Filters: 12dB, 24dB, Moog Filter Types: 3

different Low Pass

, High Pass, Band Pass, Band Reject ADSR's with parameter locking facility Amplifiers with controls for Attack, Decay, Sustain, Release
Modulation with substantial routing options: 2

assignment with

2 destinations each.
2 x LFO's with substantial routing options Mode, Range, Beat Step Sequencer with control for Pitch, Filter,

and FX parameter

, Phase Modulation option.
Effects: Chorus, Phaser, Twin Delay, Reverb, Phase Mod, Drive (Distortion)
Other Features: 6 note polyphonic operation Mono/Legato/Polyphonic control Midi CC control.
Juu ya 500 high-quality presets Instruments, Sounds, and FX
Videos
Rihanna – We found love (DF kuwasili VSTi)
Radio Killer – Lonely Heart
Playlis t

- Multiple Adventus demo videos songs
watumiaji Testimonial
Salamu Bora kutoka Australia
Habari Gino, Asante kwa kutoa huduma bora maono synths kwa bei huu wa ajabu. Nimekuwa kutafuta kwa miaka kadhaa sasa kupata kitu chochote ambayo hutoa moja katika yote maono synth mpaka mimi alimkuta yako. Nimekuwa nikifadhaika sana hapo awali kupata sauti zinazofaa kwa muziki wangu na ikabidi […]
Kipande hiki kidogo cha programu ni cha kushangaza kabisa!
HELLO !! Tu wan't kusema kwamba hii kipande kidogo ya programu absolutley ajabu kweli maana ni. Kwa kiasi hicho cha pesa !!! II upendo kila preset moja juu ya jambo hili . Na inaonekana mafuta kabisa!!! Mimi si kituko sauti muziki wangu wote ni msingi presets awali yaliyotolewa na watunga, lakini hii ni absolutley kuziba na kujenga kipande cha VST. keep up kazi nzuri.
Matt
Chini processer matumizi ya
Nilijaribu Adventus demo baada ya kusoma kuhusu hilo katika baadaye Muziki na kupendwa hivyo kununuliwa ni mara moja! Ili wanapaswa kuwa na wewe wakati wowote sasa. Mkubwa wa sounding VSTi (hata na madhara mbali – ambayo inaweza kuwa alisema kwa VSTis zaidi!) GUI kubwa – vizuri layed nje. Chini processer matumizi ya (Daima ni muhimu!)..
Neville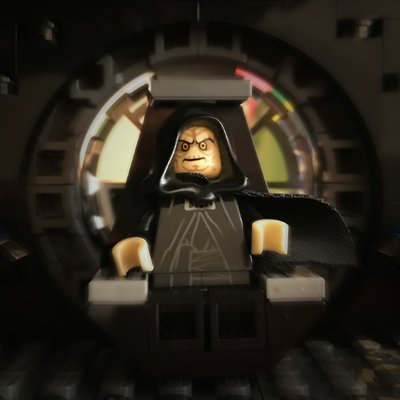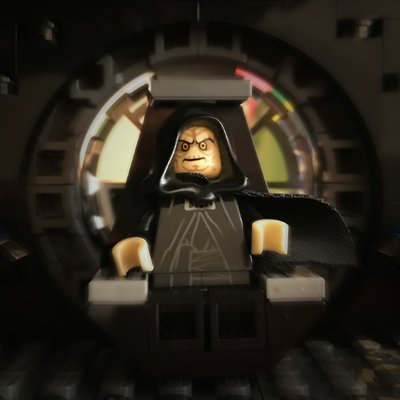 Mwandishi wa programu za muziki kama HammerHead
Mimi emailing tu kutuma baadhi ya sifa kwa Adventus plugin yako. Jina langu ni Bram Bos, mwandishi wa programu ya muziki kama Hammerhead, Tuareg, Tu2 na Steinberg B.Box. Hivi sasa mimi ni kazi kwenye rahisi lakini rahisi sana kutumia VSTi / audio sequencer. Mimi kununua Plugin yako kama moja ya mtihani kuu yangu VSTi ya. Mimi na kusema kwamba Adventus ina maji na ya kuvutia filters mimi wamewahi kusikia juu ya synth yoyote laini. sauti ni thamani ya kabisa ni!
Bram Bos
Mwandishi wa HammerHead
download demo
Pakua Onyesho la AdventureJaribu Adventus Demo sasa