Deskripsyon
Easy to use for beginner or pro synth players, you will be totaly inspired by the sound and the presets when come the time to create or play music.
See Advendus DF plugin produc info
Future Klas Mizik " (UK) magazin di:
"Adventus gade tankou yon bagay ou vle jwenn jwe touswit."
If you're looking for great leads, kousinen, strings, basses, organs and pianos from a Softsynth, for live performance work or sequencing, look no further! VST plugins for quality sound recording and music making. For Trance, dans, Teknolojik, House and many more music genre and styles.
Dènye Adventus preregle
Lonely Heart –
Radio killer made with Adventus vsti software
arpeggiator - pi bon koral
new phaser and ensemble fx
use less CPU
new flip flop pan option
Phase Mod (instead of ring mod)
Filter respond to velocity (very cool)
X-knob, modify resonnance curve. turn left and the resonnance decrease as the cutoff increase. turn right and the resonnance increase as the cutoff increase.
6 Oscillators with Fat options.
Waveforms: Saw, Sine, Triangle, Pulse, Ramp, White Noise.
Portamento Controls.
Volume control, Fine-tune, Semi-tune, Pulse Width, Phase Modulation, Velocity and Velo to Filter sensitivity, Key follow, Key-Track.
6 Resonant Filters: 12dB, 24dB, Moog Filter Types: 3 diferents Low Pass, High Pass, Band Pass, Band Reject ADSR's with parameter locking facility Amplifiers with controls for Attack, Decay, Sustain, Release
Modulation with substantial routing options: 2 assignement with 2 destinations each.
2 x LFO's with substantial routing options Mode, Range, Beat Step Sequencer with control for Pitch, Filter, and FX paremeter, Phase Modulation option.
Effects: Chorus, Phaser, Twin Delay, Reverb, Phase Mod, Drive (Distortion)
Other Features: 6 note polyphonic operation Mono/Legato/Polyphonic control Midi CC control.
Plis pase 500 high-quality presets Instruments, Sounds, and FX
Videos
Rihanna – We found love (DF rive VSTi)
Radio Killer – Lonely Heart
Playlist- Multiple Adventus demo videos songs
itilizatè yo temwayaj
Pi bon Swè soti nan Ostrali
Bonjou Gino, Mèsi pou bay pi bon sent yo vizyon pou pri sa a etonan. Mwen te chache pou plizyè ane kounye a jwenn anyen ki bay yon yon sèl nan tout Synth vizyon jouk tan mwen te vin atravè pou ou. Mwen te tèlman fristre anvan mwen jwenn son yo dwa pou mizik mwen an e mwen te oblije […]
Ti moso lojisyèl sa a se absoliman etonan!
HELLO !! Jis wan't yo di ke pyès sa a ti kras nan lojisyèl se absolutley etonan Mwen vrèman vle di li. Pou ki kalite lajan !!! II renmen chak prereglaj sèl sou bagay sa a . Apre sa, li son totalman gen anpil grès!!! Mwen pa yon sovaj son se tout mizik mwen ki baze sou preregle orijinal fèt pa mizisyen, men sa a se absolutley ploge ak kreye moso nan vst. kenbe moute travay la bon.
Matt
Ba processer l '
Mwen te eseye Demo a Adventus apre ou fin li sou li nan lavni Mizik ak te renmen li se konsa te achte li dwat lwen! Lòd ta dwe avèk ou nenpòt lè kounye a. Tankou yon gwo VSTi kònen klewon (menm ak efè yo sou – ki pa ka di pou pi VSTis!) Great entèfas – byen layed soti. Ba processer l ' (toujou enpòtan!)..
Neville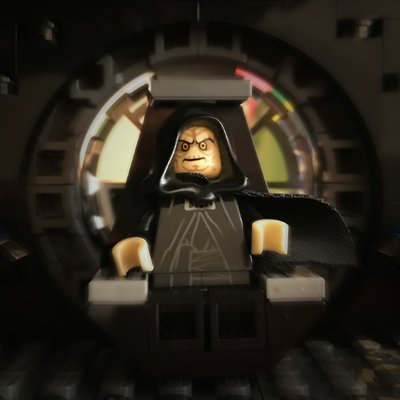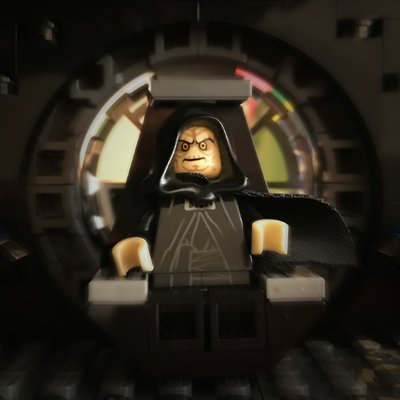 Otè a nan aplikasyon mizik tankou HammerHead
Mwen jis Hamelin ou a voye ba ou kèk fè lwanj pou Plugin Adventus ou. Non mwen se Bram BOS, otè a nan apps mizik tankou Pil, Touarèg, Tu2 ak Steinberg B.Box la. Kounye a, mwen ap travay sou yon fleksib ankò trè fasil yo sèvi ak VSTi / odyo sekansyèl. Mwen te achte Plugin ou kòm youn nan m 'VSTi tès prensipal la. Mwen te di ke Adventus gen filtè yo ki pi likid ak enpresyonan mwen te janm tande sou nenpòt ki Synth mou. Son yo yo se absoliman vo li!
Bram BOS
Otè a nan HammerHead
download Demo
Download rive DemoEseye Adventus Demo kounye a