Bayani
Easy to use for beginner or pro synth players, you will be totaly inspired by the sound and the presets when come the time to create or play music.
See Advendus DF plugin produc info
Future Music " (Birtaniya) mujallar ce:
"Adventus kama da wani abu da kake son samun wasa samunsa."
If you're looking for great leads, gammaye, strings, basses, organs and pianos from a Softsynth, for live performance work or sequencing, look no further! VST plugins for quality sound recording and music making. For Trance, dance, Techno, House and many more music genre and styles.
Latest Adventus presets
Lonely Heart –
Radio killer made with Adventus vsti software
arpeggiator - mafi kyau mawaƙa
new phaser and ensemble fx
use less CPU
new flip flop pan option
Phase Mod (instead of ring mod)
Filter respond to velocity (very cool)
X-knob, modify resonnance curve. turn left and the resonnance decrease as the cutoff increase. turn right and the resonnance increase as the cutoff increase.
6 Oscillators with Fat options.
Waveforms: Saw, Sine, Triangle, Pulse, Ramp, White Noise.
Portamento Controls.
Volume control, Fine-tune, Semi-tune, Pulse Width, Phase Modulation, Velocity and Velo to Filter sensitivity, Key follow, Key-Track.
6 Resonant Filters: 12dB, 24dB, Moog Filter Types: 3 diferents Low Pass, High Pass, Band Pass, Band Reject ADSR's with parameter locking facility Amplifiers with controls for Attack, Decay, Sustain, Release
Modulation with substantial routing options: 2 assignement with 2 destinations each.
2 x LFO's with substantial routing options Mode, Range, Beat Step Sequencer with control for Pitch, Filter, and FX paremeter, Phase Modulation option.
Effects: Chorus, Phaser, Twin Delay, Reverb, Phase Mod, Drive (Distortion)
Other Features: 6 note polyphonic operation Mono/Legato/Polyphonic control Midi CC control.
Mais 500 high-quality presets Instruments, Sounds, and FX
Videos
Rihanna – We found love (DF zuwa VSTi)
Radio Killer – Lonely Heart
Playlist- Multiple Adventus demo videos songs
Shaidar masu amfani
Fata mafi kyau daga Ostiraliya
Hello Gino, Na gode da samar da mafi kyau trance synths wannan ban mamaki price. Ina an neman da dama shekaru yanzu don samun wani abin da samar da daya a duk trance synth har sai na zo fadin naku. Na yi takaici a baya don nemo madaidaicin sautunan kiɗa na kuma dole ne […]
Wannan ƙaramin software yana da ban mamaki sosai!
SANNU !! Just wan't a ce wannan kadan yanki na software ne absolutley ban mamaki na ainihi suke nufi da shi. Domin cewa irin kudi !!! ii son kowane guda saitattun a kan wannan abu . Kuma duka-duka sauti mai!!! Ni ba sauti Freak dukan music dogara ne a kan asali presets sanya ta hanyar masu yi, Amma wannan absolutley toshe da kuma haifar da yanki na vst. kiyaye sama da kyakkyawan aiki.
Matt
Low processer amfani
Na gwada da Adventus demo bayan karanta game da shi a Future Music kuma ƙaunace shi don haka sayi tafi da shi a mike! Order ya kasance tare da kai kowane lokaci a yanzu. Irin wannan mai girma kara VSTi (har ma da kashe effects – wanda ba za a iya ce ga mafi VSTis!) Great Gui – da layed fitar. Low processer amfani (ko da yaushe da muhimmanci!)..
Neville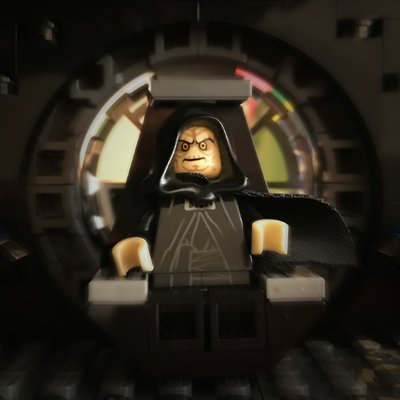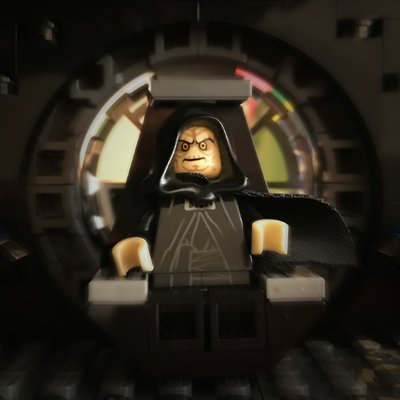 Marubucin ka'idodin kiɗa kamar HammerHead
Ina kawai emailing ka ka aika ka wasu gõde for your Adventus plugin. Sunana Bram Bos, wanda shi ne m apps kamar HammerHead, Abzinawa, Tu2 da Steinberg B.Box. Currently ina aiki a kan m yet sauqi ka yi amfani da VSTi / audio sequencer. Na sayi your plugin matsayin daya daga cikin na babban gwajin VSTi ta. Sai na ce Adventus yana da mafi yawan ruwa da kuma ban sha'awa # CD na tava jin wani m synth. Sauti suna da cikakken daraja shi!
Bram Bos
Marubucin HammerHead
Zazzage demo
Zazzage Demo na AdventureGwada Adventus Demo yanzu